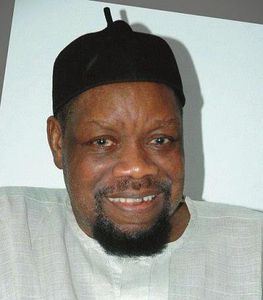 In Genesis 10:21, we are told, "Shem (Chima) is the ancestor of all the sons of Eber (Ebo)." Why Eber? He was two generation removed from Shem, skipping altogether both Arphaxad (Afazadoo) and Shelah (Chilè) his fathers.
Again, the process skips all the way to Abraham, whom God eventually chose as the person through whom the whole world shall be a blessed.
The name Abraham (Abiamà) means "he who comes as a witness". In other words, Abraham was a "messenger/prophet" sent by God to reform monotheism for the eventual coming of the Messiah. So, Abraham inherited the Igbo (Hebrew) legacy from Shem (Chima), whose priestly title is Melchizedek (Mal'chi Ezedike or "know God, the powerful King"). This messianic branch ran exclusively through Abraham to Isaac (Ishiaku) and on to Jacob (Jik -obi), in whose name the children of Israel were established as the chosen people of God, his exclusive possession.
As noted before, the call of Abraham is not accidental, for he was one of the righteous souls among the pre-mortals in attendance in the council of God. He was carefully chosen and sent from God for the reformation of monotheism and thus for the eventual coming of the Messiah. In preparation for this responsibility, the Book of Jasher tells us that Abraham studied the culture of God under Noah and Shem (Jash. 9:5&6). And in the same way, Isaac and Jacob also studied the culture of God under Shem and Eber (Jash. 24:17; 28:18).
The establishment of the children of Israel as a model nation under God signifies the passing of the old ways of worship and introduces a new way to worship God. The old way was made obsolete by the mismanagement of the nations by the gods of the
earth entrusted with their welfare by God. For that reason, these gods were condemned by God and relieved of their duties as guardians and judges over the nations. God also rendered them mortal, to die as men do.
Under the old system of worship, those who violated the taboos of Omenala (laws governing life on earth) rectified the abomination through ritual cleansing with animal blood sacrifice that was meant to appease the spirits of the earth and avert the wrath of the gods. And by sacrificing in the sanctuaries or shrines of these gods, the perpetrators honor God, who sent these gods as guardians and judges over the earth. These gods may be feared for the fact that the "Name" of God was on them, but they are not to be worshipped or adored. All glory, adoration, and worship belong to God alone.
In the new system of worship, however, God became the sole recipient of all the worship, sacrifices, and sin offerings.